Post Construction Cleaning | Construction Clean Up Services | Everlasting Impressions
Everlasting Impressions, Inc.
​
DEAD LINE FOR JOBS 4:00 PM Read Below !!!!!
​ All job requests must be submitted through this website unless it is an initial clean, initial cleans will be added to the address drop down list. Active addresses submitted via email will not be added to our Scheduling list.
***WE ARE CURRENTLY IN A SERVER TRANSITION FOR OUR WEBSITE. WHEN REQUESTING JOB VIA WEBSITE, PLEASE CLICK THE SUBMIT BUTTON ONLY ONCE...IF NO APPROVAL E-MAIL IS RECEIVED, PLEASE E-MAIL OUR OFFICE FOR CONFIRMATION TO MAKE SURE YOUR REQUEST HAS BEEN RECEIVED***


​ Post Construction & Commercial Cleaning ​in Central Texas

​ Office 1. (512)-528-4145 Office 2. (512)-524-4546
​ Cell # (512)743-3347 Fax (512)-605-3708

Everlasting Impressions Inc. is a post-construction cleaning business based in and serving the Central Texas Area. We specialize in construction clean up services, commercial cleaning, construction debris disposal and more.

Additional services offered to our Austin-area customers include:

Construction Janitorial Service
Final Construction Cleanup
Glass Window Scratch Removal
Lawn Mowing Services & Yard Cleanup
Power Washing
Water Extraction
Steam Clean (Tile and Grout)
Floor Covering (In preparation for painting etc.)
Carpet Cleaning
Many More

We have been providing post construction cleanup services for Round Rock and Austin-area construction business clients since 1998. We provide a full range of services, ranging from interior cleaning services and exterior/yard cleanup.Our employees are highly trained experts in a full range of building and commercial cleaning service areas. We get the job done right, on time and within budget every time.

Our commitment is to ensure quality and prompt service to all of our valued clients. With over 18 years of experience in Austin/Central Texas Area, we know that our reputation is our most valuable asset. We will work to ensure your full satisfaction.Hablamos Espanol!
​"Attracting new customers is the core of your business. Helping you do so with a clean and everlasting impression is ours."
-Yvonne Sandoval-Isaacs, Owner​
Powered by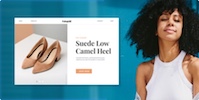 Create your own unique website with customizable templates.