Post Construction Cleaning | Construction Clean Up Services | Everlasting Impressions
Clients in the Construction, Design and Building Industries

The following are satisfied clients for our Austin-area commercial cleaning services, construction clean up services, construction debris removal or final construction cleanup services:
Albert Shen Inc Custom Homes
Alta Vista Builders
Aluxa Homes CTX
Ashby Signature Homes
Ashton Wood Homes- Austin, TX
Austin City Builders
Baccus Homes
Bear Creek Homes
BRB Development
BRF Investments
Buffalo Wild Wings
Builders First Choice
Cambridge Custom Homes LLC
Canyon Vista Custom Homes
Caprock Builders
Carter Bruce LLC
Century Communities
Chesmar Homes
Clawson Ridge Development CO
Coregon Building Co
Coventry Homes
Craftmen Homes
CTL Homes
Deringer Homes
Dillon Custom Homes
Francesca's
GFO Homes
Giddens Homes
Grand Endeavor
GreenTech Builder
​Group Three Builder
​Guardian Capital
Hoch Construction
Innovation Luxury Homes
Intown Homes
Jeff Watson Custom Homes
KB Home
KB Kustom Homes
Kbar T Custom Homes
Lennar Homes
Mark Roberts
Megatel Homes
Meritage Homes
MM Custom Homes- Austin, TX
Old Mill NB Builder, LP
Pecan Valley Homes
Prominence Homes
RBright Homes
RJ3 Building Group
SAGIVS Custom Homes, TX
Scott Felder Homes
Spicewood Development
Stoney Way Builders
Tiepolo Custom Homes
Toll Brothers
Trend Maker Homes
Trilogy Tex LLC
Value Builders
Vick Pope Custom Homes
Westin Homes
Wildewood
William Lyon
Wilshire Homes
Z Austin Build
Contact Yvonne today to get a quote for your construction clean-up and janitorial needs in Austin , or anywhere in the greater central Texas area. We look forward to making you another Everlasting Impressions, Inc. satisfied customer.
Powered by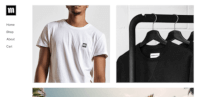 Create your own unique website with customizable templates.