Post Construction Cleaning | Construction Clean Up Services | Everlasting Impressions
Everlasting Impressions Testimonials
Find out what everyone is saying about us!

Our construction, building design and home builder clients have great things to say about our cleaning services:
At Century Communities we area a home builder with decades of experience and a reputation of excellence. Everlasting Impressions provides us with outstanding cleaning services for all of our Homes. Her cleaning crews are always professional friendly, and accurate. I am a demanding customer with high standards and Everlasting Impressions has always been accommodating with Superior results. Tony Becker (Project Builder)
​
Everlasting Expressions has been a perfect fit for all my cleaning needs! The team of cleaners they have are prompt, professional, and easy to work with! From rough clean to window clean and to final clean I am never disappointed! the scheduling is easy and very accommodating. Can't say enough about Yvonne and her team! Thanks for the great work!
Greg Katz, Katz Builders
Working with Yvonne and her staff has been a pleasure,
In the fast pace of production building things can get chaotic..but I have had a great experience with this
company.. They are always on top of scheduling and
are quick to respond to all of my needs..they have really
good people in the field. You will be hard pressed to come
up with anyone who can top their service..and price
5 STARS!
Kim Goodman ... Value Builders Superintendent
"Everlasting Impressions have been with us for a
long time and have been very reliable and
prompt with the services they offer." - Dane Amthor
"In my line of work it's a headache to chase after people
and be on top of everything but with Everlasting Impressions
I know the job gets done and they will
take the initiative to go over and
beyond what's expected." - Jed Adams, Riata Builders
"Everlasting Impressions have always
handled their business." - Tom Roughton, David Weekly
"No one can run Everlasting Impressions like
Yvonne runs her company. Great work!" -Greg Zoller, K Bar T Construction
"Their fast response and great sense of urgency saves me time and
money, my two favorite things. "- Spencer Gordon, Meritage Homes
"I've never seen a company execute their on call emergencies so fast and efficiently."- Boyd Fey, Lennar Homes
"I wouldn't work with anyone else."- Mark Myers, MM Custom Homes
"Always reliable, always dependable, always there when
I needed them." - James Blamey, KB Homes
"When I needed them there on a Saturday, they were there.
Way to go Everlasting."- Greg Smotherman, Main Street Homes
Contact Yvonne at Everlasting Impressions, Inc. today.
Powered by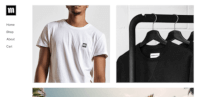 Create your own unique website with customizable templates.