Post Construction Cleaning | Construction Clean Up Services | Everlasting Impressions
Everlasting Impressions Testimonials
Find out what everyone is saying about us!

Our construction, building design and home builder clients have great things to say about our cleaning services:

"Everlasting Impressions have been with us for a
long time and have been very reliable and
prompt with the services they offer." - Dane Amthor
"In my line of work it's a headache to chase after people
and be on top of everything but with Everlasting Impressions
I know the job gets done and they will
take the initiative to go over and
beyond what's expected." - Jed Adams, Riata Builders
"Everlasting Impressions have always
handled their business." - Tom Roughton, David Weekly
"No one can run Everlasting Impressions like
Yvonne runs her company. Great work!" -Greg Zoller, K Bar T Construction
"Their fast response and great sense of urgency saves me time and
money, my two favorite things. "- Spencer Gordon, Meritage Homes
"I've never seen a company execute their on call emergencies so fast and efficiently."- Boyd Fey, Lennar Homes
"I wouldn't work with anyone else."- Mark Myers, MM Custom Homes
"Always reliable, always dependable, always there when
I needed them." - James Blamey, KB Homes
"When I needed them there on a Saturday, they were there.
Way to go Everlasting."- Greg Smotherman, Main Street Homes
Contact Yvonne at Everlasting Impressions, Inc. today.
Powered by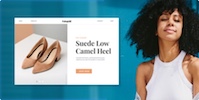 Create your own unique website with customizable templates.